DC CAISSON BUCKET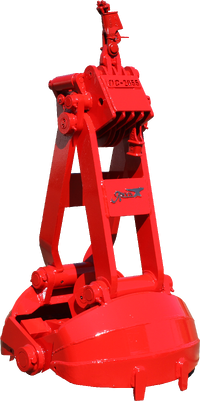 Custom built to work inside any caisson
Extra round nose
Extra heavy duty
Designed based on a proven Owens design
MATERIALS
DC Caisson Buckets are used to clean out caissons in construction applications. They are designed to handle:
INDUSTRIES
DC Caisson Clamshell Buckets are used in the construction industry, most commonly in bridge construction for cleaning caissons of debris, mud, and rocks.
OPTIONS
DC Caisson Clamshell Buckets come standard with heavy-duty construction and weld on teeth. Additional options are rarely required.